# Charivari's Comfort Zone
Vom Mai bis Sept.2018 :
Jeden Freitag und Samstag von 17 bis 22 Uhr
Jeden Sonntag von 14 bis 20 UhrJeden Tag wechselndes Programm mit ein bis fünf Shows.
Sonntags Kinderstücke.
Jeden Freitag spielte die Circus Charivari ihre Show.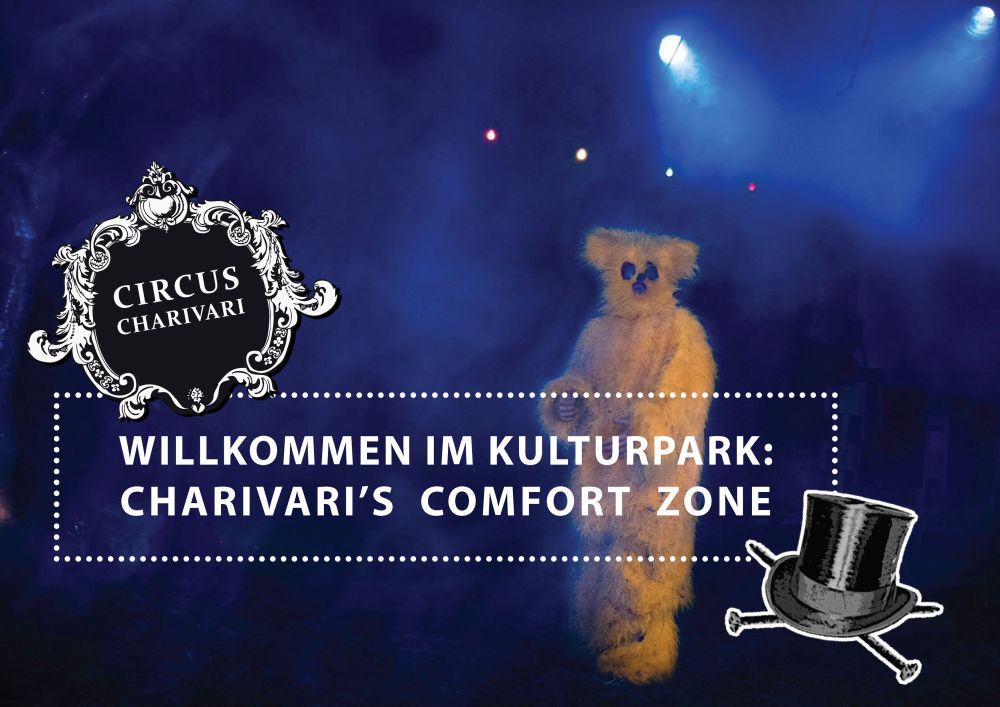 ein paar Zahlen:
– 44 Tage geöffnet
-184 Aufführungen
-120 Kompanien
– 38 Musikveranstaltungen
– 42 Kinderstücke
– 23 Künstler*innen Residenzen
– im Durchschnitt waren 250 Personen am Tag da
– insgesamt etwa 11.000 Besucher*Innen
Circus Charivari's Kultur Park :
Attraktionen, Kuriositäten, Alltägliches und große Kunst, Stars von Nebenan und Nachbarn aus aller Welt. Eine Dadaistische Jahrmarktshow der Kunst und Kleinkunst, wo jeder Tag anders ist.
/EN/ Attractions, curiosities, everyday and great art, stars from next door and neighbors from all over the world. A Dadaist carnival show of art and cabaret, where every day is different.
Wechselnde Programme! die Show beginnt schon mit Betreten des Geländes // every weekend from 18. of may to 1. of september 2018 with a changing programm !!
** Das Projekt Charivari Kulturpark / Comfortzone wird 2018 durch den Bezirkskulturfonds Lichtenberg gefördert, hier ein grosses Danke!